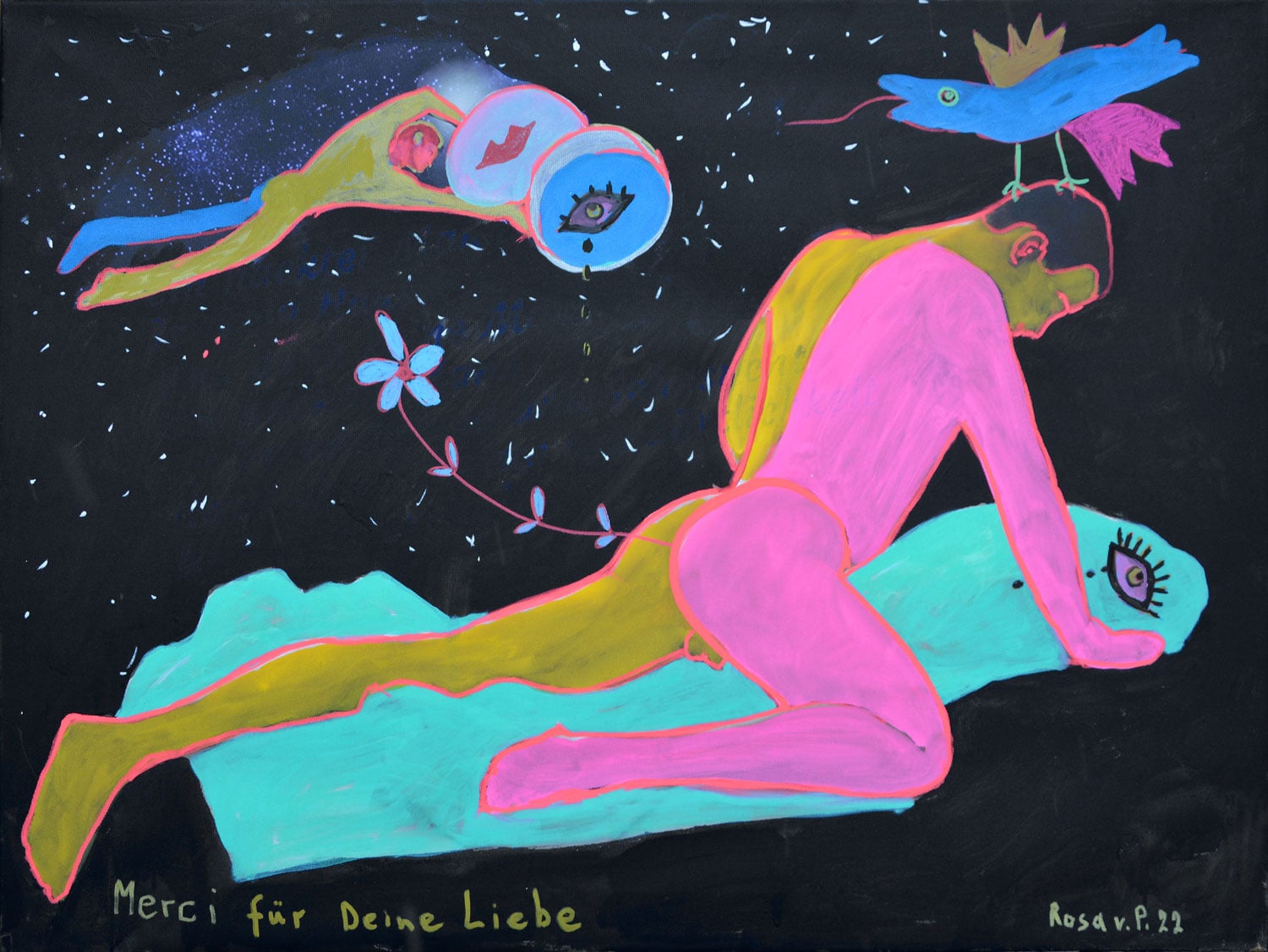 Rosa von Praunheim
Merci für Deine Liebe
Painting and drawing
10 February - 4 March 2023
Opening on Friday, 10 February 2023, 6 to 8 p.m.


In November 2022, he celebrated his 80th birthday. This is the impulse for an exhibition dedicated to the drawing-painting work of the well-known director, author and activist. Before the artist, who grew up in Frankfurt-Praunheim, turned to film, his artistic training took him to the Werkkunstschule Offenbach (now HfG) and the Hochschule für bildende Künste in West Berlin.
Merci für Deine Liebe, 2022, mixed media on printed canvas, 60 x 80 cm, sign. and dat.